http://www.prweb.com/releases/2015/02/prweb12514675.htm
Belegenza is Selected to Sponsor the 2015 Hair Stylists Guild Awards Show in Paramount Studios, Hollywood
Saturday, February 14th, Belegenza has been given the honor of sponsoring the 2015 Make-Up Artists and Hair Stylists Guild Awards Show. Their one of a kind and highly rated products will be sent home with the stars as a part of their take home gifts.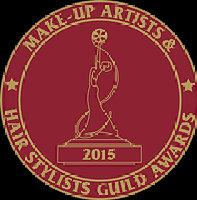 Guild members are superstars of entertainment. Not only do they make the stars look good, but they are humble. They set their egos aside to collaborate with the actors and press for perfection in hair and makeup. -Cheryl Honc
Hollywood, CA (PRWEB) February 13, 2015
The Guild (IATSE Local 706) will honor the work of make-up artists and hair stylists at this prestigious black tie event, which will be attended by Guild members, celebrity talent, filmmakers, producers and other make-up and hair industry personnel.
The Artisan Award will be given in more than 15 different categories, along with one Lifetime Achievement award in each discipline, and a special award for an actor or actress who was a distinguished creative partner in the process.
Oscar®-winning make-up artist Rick Baker and Emmy®-nominated hair stylist Kathryn Blondell will receive Lifetime Achievement Awards to honor their everlasting achievements.
Last year's honorees were Academy Award®-winning make-up artist Dick Smith (Taxi Driver, The Exorcist, The Godfather I & II) with the Lifetime Achievement Award in Make-Up. Emmy®-nominated hair stylist Gail Ryan (21 Grams, Taken, The Wolfman) was honored with the Lifetime Achievement Award in Hair Styling; and actor and producer Johnny Depp (Pirates of the Caribbean films, Dark Shadows, Alice in Wonderland) received the Distinguished Artisan Award for his collaborative efforts with makeup artists and hair stylists in creating some of the most iconic characters in film.
Last year's presenters included Benicio del Toro, Rick Baker, Jane Lynch, Johnny Knoxville, June Squibb, Ed Asner, Emma Roberts, Joelle Carter, Nicollette Sheridan and more.
Belegenza is more than thrilled to be a part of such an iconic event and to supply such great talent with their amazing products. This is just another event for which they have been selected to shine.