Belegenza Offers 5 Natural Steps to Restore Summer Damaged Hair
In preparation for fall, Belegenza offers an at home remedy to help revive and restore damaged hair, just in time for the upcoming holiday season.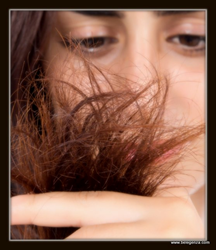 Everyone deserves a monthly hair treatment. You can whip up these DIY potions on the side while preparing dinner! Your evening can go from ordinary to extraordinary. Show off your results for days to come! – Alan Eschenburg
(PRWEB) September 10, 2014
These tips and tricks can help anyone look fabulous with any type and length of hair:
Step 1: Remove chlorine, salt deposits and cosmetic build up first to make way for deepest condition results by mixing 2 tablespoons of baking soda with 2 ounces of your favorite shampoo. It may not lather as much as usual, but that is because it is emulsifying and removing the debris that leaves hair looking dry. Let it sit for 2 minutes before thoroughly rinsing with cool water. Non DIY alternative: Lather with Illustrious Shampoo and Cleanser and rinse thoroughly.
Step 2: Mix a quarter cup mayonnaise made from sunflower oil (not soybean oil) with 2 raw egg yolks. Non DIY Alternative: Romance Deep Conditioning Treatment (silicone free) mixed with one raw yolk.
Step 3: Wrap your head in foil and leave for 20 minutes. DO NOT use heat. If the foil does not generate enough heat, use plastic food wrap with a towel to insulate and hold additional heat.
Step 4: Thoroughly rinse with tepid water while using a wide tooth comb to detangle.
Step 5: Mix one half teaspoon virgin olive oil with one half teaspoon virgin coconut oil along with one half teaspoon walnut oil. Mix well. Apply by dipping fingers in oil, rub hands together to distribute and finger bomb hair into place. *Short styles will only need about one half teaspoon of this mixture whereas longer hair may need a bit more. Braid loosely is ideal. Let hair dry naturally or blow dry with low heat ONLY. Keep the remainder of the mixture for the ends throughout the week, using only a few drops for the ends to add shine. Non DIY Alternative: SpotLite Shine Serum or Virginity Hair Repair.
If your hair ends up with too much oiliness, a quick shampoo may be needed. Repeat treatment every week and the time between trims will grow longer as your hair grows healthier!
About Belegenza
Belegenza is a legendary company that makes it happen: luxury, safety and beauty. The best in hair conditioner treatments, faster hair growth and safest products for hair color.
To be included in our newsletter, click here.
Follow us on Twitter.
Follow us on Facebook.